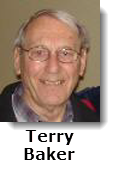 Terry Baker, co-founder of the NetLetter scours the internet for aviation related Trivia and Travel Tips for you, our readers, to peruse.
Answer for the mystery airline in 'Odds and Ends'.
The flag carrier of Malta, Air Malta was formed in 1974 after a merger between two private airlines. It is headquartered in Luqa and operates between Europe, the Middle East and North Africa.
Air Malta commenced operations on April 1, 1974 and Malta declared itself a republic later in the same year.
The setting up of Air Malta was one of the first signs of a young nation fostering its identity and finding a new international voice. By creating reliable air links to and from key European cities, Air Malta was able to support the economic and cultural development of the Islands. As standard bearer for the nation, our remit has always been that of an ambassador for the Maltese Islands.
Source: airmalta.com
Editors' Note: Photo in 'Odds and Ends' section from commons.wikimedia.org
---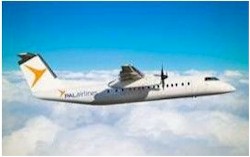 PAL Airlines, a Newfoundland-based airline, will service the Fredericton International Airport with direct flights to Deer Lake and St. John's, starting May 31, 2021.
PAL Airlines announced it would offer three weekly flights to both cities, marking the first time Fredericton has ever had direct flights to Newfoundland.
"This is a long time coming... we're confident there's a demand for this," said Fredericton Airport CEO Johanne Gallant. "We're really pleased to see that PAL Airlines is willing to take this on."
The airline will also offer three weekly direct flights from Fredericton to Ottawa and Halifax, beginning August 2, 2021.
Source: MSN.com
---
IATA Introduces Travel Pass Vaccination App.
If you're vaccinated, there's now a travel app for that. The International Air Transport Association (IATA) has developed its Travel Pass app to allow users to store verified COVID-19 test results and vaccine certification on phones to smooth border procedures on international flights.
The app is expected to be available for iPhones on April 15, 2021 and later on Android. It's been beta tested on a Singapore-London flight and now Barbados has agreed to allow it as proof of vaccination for passengers on a Virgin Atlantic flight from London on April 16, 2021.
Source: AVWeb.com