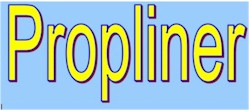 Reproduced with kind permission of the 'Propliner' magazine, a popular aviation magazine in the U.K. dedicated to propeller driven aircraft.
Website: www.propliner.co.uk
Ever wondered what happened to some of our North Star aircraft?
In June 1961, Trans-Canada Air Lines "lease-sold" most of their North Stars in a package deal with Overseas Aviation in England.
Overseas Aviation collapsed in August 1961, grounding a huge fleet of Canadair C-4 Argonaut and DC-4M North Star airliners at Gatwick.
Famous British entrepreneur Mike Keegan, with financial support provided by businessman John Gaul, bought the entire North Star fleet on October 13 1961, for onward sale or lease via Keegan Aviation and Trans World Leasing.
Gatwick was an expensive airport to park these aircraft, however, and Keegan soon found a cheaper parking option at Coventry Airport, leading to Baginton's busiest day ever for commercial aircraft arrivals!
Here we have the photos which accompanied the original article.
---
Still carrying faded Overseas titling on her Trans-Canada Air Lines livery, North Star CF-TFK at Coventry Airport on January 3, 1965 before being scrapped having failed to secure a buyer (Lindsay Hatch via Ron Kosys).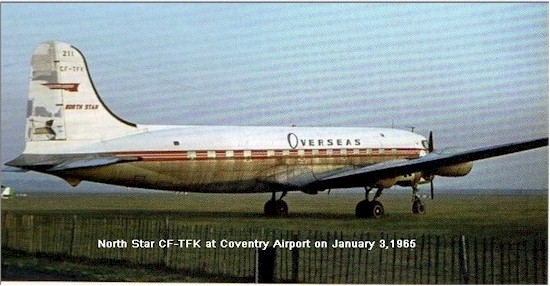 ---
North Star CF-TFL was sold to T. W. Smith Leasing in August 1962 and, for a brief period, undertook a specialized research role with AVCO as N8722R before being scrapped in 1964. (Stephen Piercey Collection).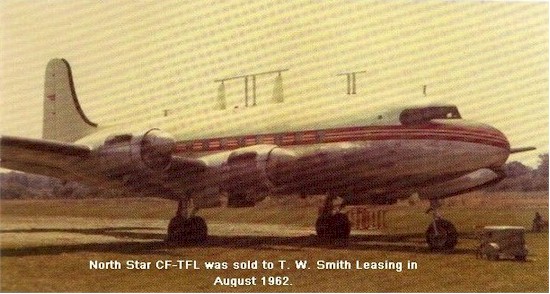 ---
According to the "Air Touring Flight Guide" of the era, Panshanger offered a main runway length of 3,830 feet – all grass and with minimum of facilities. It was an airfield regularly used by the Doves, Riley 65 and Aero Commanders of Keegan Aviation and Trans World Leasing, and former Overseas Aviation. Canadair North Star CF-TFN is pictured here during 1962 having landed inbound from Gatwick on March 27. (Ian MacFarlane).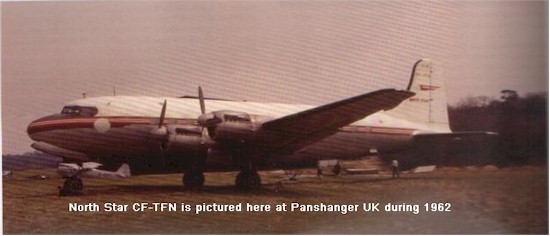 ---
Showing signs of deterioration Canadair North Star CF-TFO in company with CF-TFT and CF-TFK in open store at Coventry (Baginton) Airport January 3,1965. (Lindsay Hatch via Ron Kosys)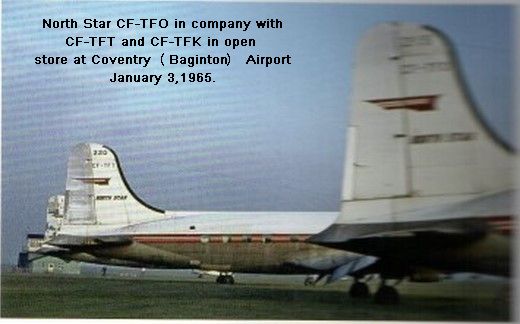 ---
A successful sale of a former Overseas Aviation North Star was made to Venezuelan airline LEBCA, which bought CF-TFV and placed her into service on freight services to Miami. The aircraft is seen here in November 1965. (Tom Singfield Collection)


Click the icon at left to read the full story.
---

Issue dated November 1997
Air Canada's airport team in Miami celebrated Star Alliance by welcoming partners United, Lufthansa and VARIG to an informal open house. The day-long event gave employees from all three airlines a chance to get to know each other and learn more about Star Alliance.
"The constant flow of guests from our Alliance partners gave us the opportunity to meet and develop relationships. And we were able to create awareness of our codeshare agreement with United, among the United staff in the areas of Customer service, Airport Lounges, Ramp and Baggage Services," said Flavia McFarlane-Sanguinetti, Manager, Customer Service, S.E. Florida.
The total involvement of all staff in making the necessary preparations and hosting the event resulted in a good time for all.
In this photo below we have, left to right: Flavia McFarlane-Sanguinetti, Manager, Customer Service, South East Florida; Monique Gkikas, Customer Service Agent; Carmen Kostik, Administration Coordinator; two employees from United Airlines; Joan Faye, Customer Service Agent and Marie Jose Maillard, Lead Customer Service Agent.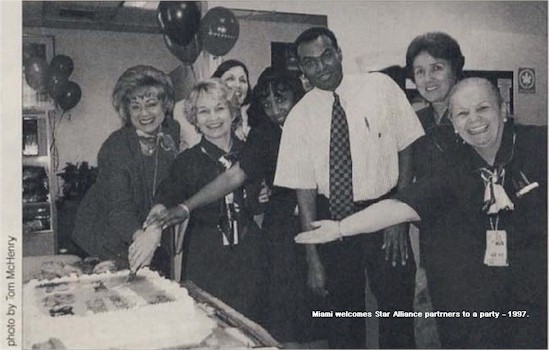 ---
Air Canada took first place in the Vancouver Sun 10K Run - Food/Hospitality division, for the second year in a row.
In this photo we have, left to right: George Agnew, Customer Service Coordinator, Cargo; Station Attendants Stephen Phillips and Richard White; Peter Villella, Lead Station Attendant; Allison Willis, Customer Sales & Service Agent; John Zakala, Lead Station Attendant; Brooke Sheridan, (race sponsor, Temporarily Yours) presenting the plaque; Station Attendants Stuart Mcdonald, Bill Hawke and Nasser Shaikh.
---
Earlier in 1997, Robert Milton, Executive Vice-President & Chief Operating Officer, visited our Port of Spain office and met with the staff.
Seated, left to right: Robert Milton, Asha Chotack, Shiva Beepat and Deanna Pilgrm.
Standing, left to right: Kawal Singh, Victoria Leps, Dean Bissoondial, Indra Maharaj, John Pluthero, Errol Dhanpath, Thomas Wallace and Natasha Forde.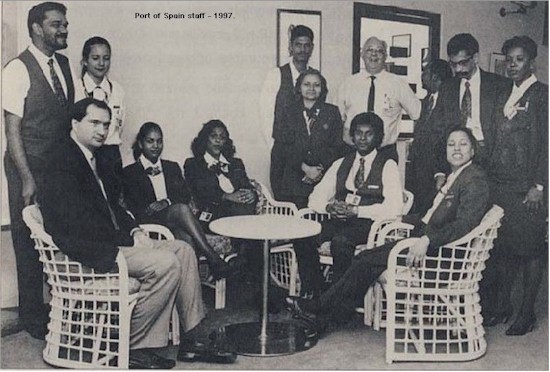 ---
In 1997, the Toronto Line Maintenance Crew 41 hosted its first golf tournament and was joined by the Toronto Check Crew.
In this photo, left to right, front row: J. Langan, W. Sewell, V. Gonidis, E. Machado and J. Noh.
Middle row seated: A. Bailey, A. Brodie, J. Neault, B. Lennox, J. Hobbs, J. Critchley (event organizer) and A. Pirhosseinlou.
Back row standing: R. Westgate, C. Nauboris, N. Odonnell, J. Sutton (event organizer) with son, G. Murray, R. Ellis, D. Hansen, B. Grennan, P. Ho, P. Brennan, F. Guay, S. Luengo, A. Fortain, R. Manti, M. Neilson, C. Antonopolous and K. Krajewski.