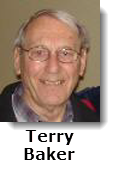 Terry Baker, co-founder of the NetLetter scours the internet for aviation related Trivia and Travel Tips for you, our readers, to peruse.
It is the biggest ship in the world:
An evolution of Oasis of the Seas and one of the largest and most-innovative Royal Caribbean ships to grace the waters of the sea.
Wonder of the Seas is exactly that: a wonder.
It is the biggest passenger ship in the world by gross tonnage at 236,857 gross tons.
It has 18 passenger decks and stretches nearly 1,200 feet in length.
A total of 5,734 passengers can be carried at double-occupancy; 6,988 if all berths are filled.
Source: www.cruisecritic.com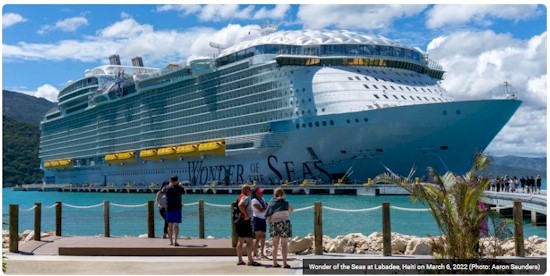 ---
Air Canada nee Trans-Canada Air Lines History.
(Source: Air Canada 75 years of innovation)
1937 -

Passenger operations kick off on September 1, 1937. A Lockheed Electra, carrying two passengers and mail, goes from Vancouver to Boeing Field, Seattle, in 50 minutes. The ticket costs CDN $7.90 one way, CDN $14.00 return.

1938 -

The elements quickly become an issue. In 1938, TCA is the first airline to equip its fleet with alcohol de-icing nozzles to remove the ice that accumulates on windshields at high altitude. (It sets the stage for the airline's introduction of electric de-icing to Canada in 1961)

1939 -

April 1, 1939, marks the inauguration of scheduled trans-national passenger service between Montreal and Vancouver, with stops in Ottawa, North Bay, Kapuskasing, Winnipeg, Regina and Lethbridge. The flight takes 15 hours.

1941 -

Torontonians take a bite out of the Big Apple in 1941. The first transborder service launches on May 10. Overall, the number of passengers increases by 60 percent that year.

1942 -

Some 163 male employees are in the Armed Forces in 1942, presenting TCA with a serious manpower problem. The company starts employing women as agents, chauffeurs, cargo handlers, radio operators, stock keepers and mechanics - a total of 464 women that year, or one third of the workforce. The real fun starts in 1942. TCA employees set up the Recreational Association (TCARA), which organizes hockey tournaments, photo contests, picnics, parties and even, in the early days, beauty pageants. It lives on today (2010) as the Air Canada Recreation Association (ACRA).

1943 -

The hazardous Atlantic route is first charted during the Second World War because the need for supplies can't be fully met by sea. TCA's first crossing is a 12-hour-and-26 minute flight from Montreal to Prestwick, Scotland, on July 22, 1943. An unarmed Lancaster - a military aircraft converted for civilian use - carries three passengers on official government business and 2,600 pounds of mail for the military personnel.

1944 -

On November 7, 1944, TCA convinces both the International Civil Aviation Organization (ICAO) and the International Air Transport Association (IATA) to establish their headquarters in Montreal.
TCA President H.J. Symington is named president of IATA in 1945.

1946 -

By January 1946, TCA's list of Million Milers - pilots who had flown over 1 million miles - has reached 20. TCA makes great strides in passenger comfort in 1946 by installing a Janitrol Aircraft Heater in its DC-3s, an advanced unit for its time based on the internal combustion principle. Previously, aircraft heating and ventilation only worked when the airplane was aloft, so during taxiing and takeoff the cabin got chilly fast.
Editor's note: the series will continue in the next issue – Terry.