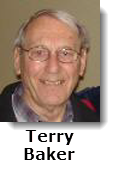 Terry Baker, co-founder of the NetLetter scours the internet for aviation related Trivia and Travel Tips for you, our readers, to peruse.
Under the banner 'Welcome to Heathrow Airport' there is this information -
Terminal Drop-Off Charge.
There is a £5 charge for vehicles entering the drop-off areas.
You can pay in advance, on the day you drop-off, or by midnight the next day.
You cannot pay at an airport ticket machine or in the terminal drop-off zones.
As of January 1, 2022, Heathrow Airport increased the passenger charge to £30.19.
The United Kingdom is the most expensive country in the world to fly out of, thanks to the Air Passenger Duty that's levied on flights. That doesn't even account for individual airport taxes and passenger charges, which can also be steep.
How much is the UK Air Passenger Duty?
The UK Air Passenger Duty amount is broken down based on the distance you're flying, and the class of service you're flying in:
For flights of up to 2,000 miles (short haul), the APD is £13 (~$18) in economy, and £26 (~$36) in a premium cabin.
For flights of over 2,000 miles (long haul), the APD is £82 (~$113) in economy, and £180 (~$247) in a premium cabin.
As of April 1, 2022, the APD for long haul flights will be increasing again:
The long haul economy APD will increase by £2, from £82 to £84.
The long haul premium cabin APD will increase by £5, from £180 to £185
Source:
www.heathrow.com/transport-and-directions/terminal-drop-off-charge
---
Continuation of the Air Canada nee Trans-Canada Air Lines History started in NetLetter #1483.

Source: Air Canada 75 years of innovation

1947 -

The Montreal Trade Board invited 250 guests to a fancy feast to promote the exotic selection of foods that can be shipped by air.

The meal included seafood from New Orleans, Yarmouth, Nova Scotia and Vancouver; limes from Trinidad; potatoes from PEI; bananas from Jamaica; and oranges from Florida.

Inaugurating service to Chicago, the North Star is christened on July 1, 1947. The aircraft's increased power and passenger comfort opened the gates for Canada - U.S. routes to Cleveland, Seattle, Boston and Duluth, Minnesota,

Editors' Note: to be continued in the next NetLetter

---

Some interline cruise deals from PERX & Dargal Interline -

7-night Alaska.

Vancouver, British Columbia to Whittier (Anchorage), Alaska - Majestic Princess

Earliest sailing: May 7, 2022

Ports of call: Vancouver, BC • Ketchikan, AK • Juneau, AK • Skagway, AK • Cruise Glacier Bay • Cruise College Fjord • Whittier (Anchorage), AK.

Also departures from Seattle, San Francisco and Anchorage.

Many deals and cruises throughout the world.

Please note that each supplier has their own set of eligibility requirements with which we must abide.

Please refer to product listings on web for specific requirements or contact your PERX Vacation Consultant. All resort rates listed are per person, per night based on double occupancy ($USD).

All cruise rates listed are per person ($USD). For cruises, government taxes & fees are additional.

All rates listed are for new bookings only.
Proof of employment and/or relationship to employee is required.

PERX.com brought to you by Interline Vacations
12708 Riata Vista Circle, Suite A-125, Austin, TX 78727
Tel: 512-691-4500 1-888-737-9266