Margaret Bonham has sent us this photo -
This photo was taken in 1987 at Edmonton Airport I am on the left, Margaret Bonham, the lady to my right was, I believe, one of the first stewardesses for TCA.
I do not recall the name of the pilots, but they were assigned to flying the aircraft across Canada as part of the 50th Anniversary Celebrations.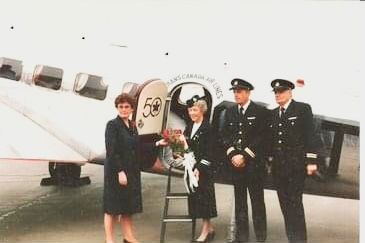 ---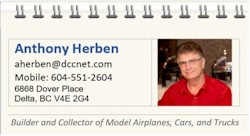 From Anthony Herben, Delta, B.C.
Please see additional information with regards to the Junkers aircraft story in NetLetter #1487. I just thought I would let you know of some more detailed information about this aircraft.
The Junkers JU-52
This aircraft had only one engine, compared to the majority built with three engines. In Germany, most Junkers 52 aircraft were built with three engines – one on each wing and one in the nose.
A few experimental aircraft were built with one engine in the nose of the aircraft. However, most of these aircraft on the production line with one engine were eventually completed with three engines.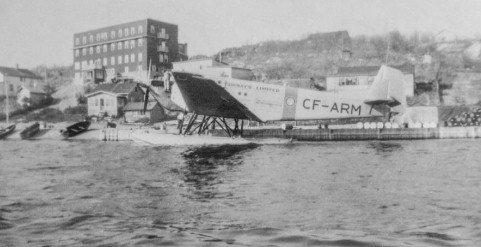 ---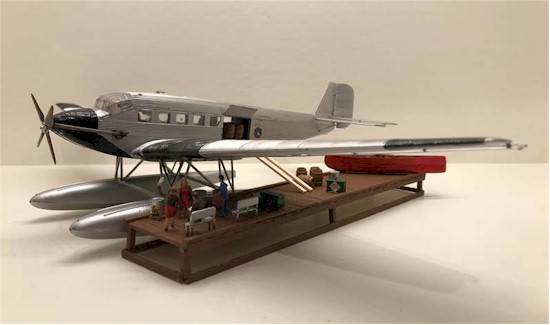 My favourite model