Neil Burton sends this information -
In NetLetter #1419 – August 10, 2019, I provided information on B.C. Airlines – Route of the Thunderbird.
For this photo, there are the 8 air hostesses who began flying on the new jet-prop "Vistaliner" aircraft of B.C. Air Lines to serve 10 cities in the British Columbia interior on Sunday, April 27, 1969.
Uniforms were Venetian gold outfits with unique Thunderbird motif wings, based on B.C. indigenous designs.
(Uniform information found in Kamloops Daily Sentinel – May 2, 1969 – p. 17).
---
Neil Burton also submitted this excerpt from the Kamloops Daily Sentinel newspaper dated September 17, 1969.

"To Fly in Canada!"
"This is the Short Skyvan passenger and freight transport which was to go into service with two Winnipeg companies. The short takeoff and landing planes are powered by Garrett TPE331 turboprop engines and built in Belfast. Image below is from a cross-Canada tour."
Neil's question is -
Can any readers offer any additional information on the history of the Transair 'Skyvan'?
Editor's Note by Ken Pickford: One fleet list shows CF-TAI delivered to Transair June 30 1969. It was returned to the manufacturer in May 1971 and went to an operator in Malaysia.
Several other Skyvans have been registered in Canada over the years. Nordair had one registered CF-NAS from 1969 to 1976. It was used in their Arctic operations based at what was then Frobisher Bay, NWT (now Iqaluit, Nunavut).
Five Skyvans are currently registered in Canada, including a couple with Summit Air of Yellowknife, NWT. The larger Short 330 and 360 were based on the Skyvan which was often nicknamed the "Flying Shoebox."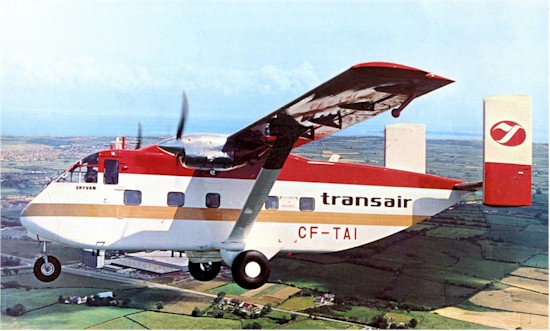 ---
Vijay Ullal sent in this photo of the Mumbai, India customer service staff. Sadly, the station is closing after 31 years due to low yield.
Air Canada first started operation to Mumbai (then Bombay) in 1984, using the L-1011-500 with flight numbers AC858 and return flight AC859; routing was YYZ / LHR / BOM / SIN and back.
The B-747 Combi was subsequently operated on flights AC888/889 on the same routing. All staff were employed by Air Canada.
Air Canada ended the service to BOM and SIN, and later commenced service to Delhi. Service to Bombay was subsequently restarted but this time with handling agents.
This picture is of the first employees 1984 to 1991.
Left to right: Ronny Bharucha, Bryan Naronha, Vijay Ullal, Melissa Iyer, Carol Carassco, Yezdi Divecha, Ms. Shalini Sippy and James Daniel.

First Area Manager was Peter Broad (London based). Station Manager was Ingo Hirt and area Maintenance Manager was George Spence.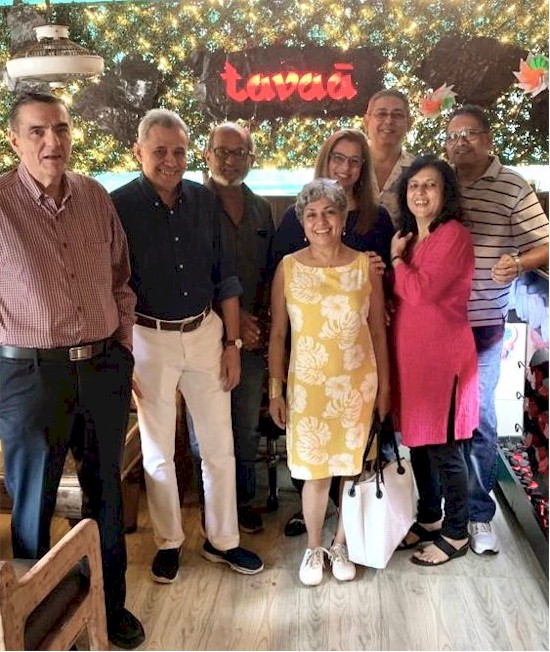 ---
Submitted by Atty Heise:
My husband was an AC employee. He passed away 21 years ago. I found this picture which was taken September 16, 1980.
It's self explanatory. I don't know the name of the man on the left. My husband's name was Murray Heise and he worked on the Ramp in YYZ for 35 years