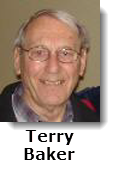 Terry Baker, co-founder of the NetLetter scours the internet for aviation related Trivia and Travel Tips for you, our readers, to peruse.
The last ever Boeing 747 built has rolled out from the Everett factory in Washington state.
The 747-8F freighter was completed to the green stage on October 4, 2022.
The Boeing 747-8F (reg. N862GT) will be the last produced by Boeing in 54 years, and is now being readied for service with cargo carrier Atlas Air.
On September 30, 1968, the first B-747 was rolled out of the custom-built Everett Plant, the world's largest building by volume.
The first flight took place on February 9, 1969, and the 747 was certified in December of that year. It entered service with Pan Am on January 22, 1970. The 747 was the first airplane dubbed "Jumbo Jet", the first wide-body airliner.
Source: Airlive.net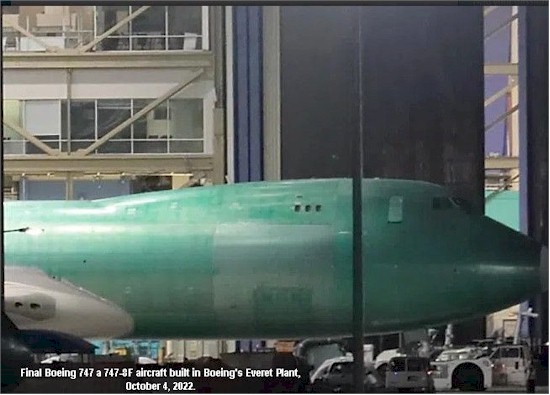 ---

that Trans-Canada Air Lines used St. Hubert airport before Dorval existed?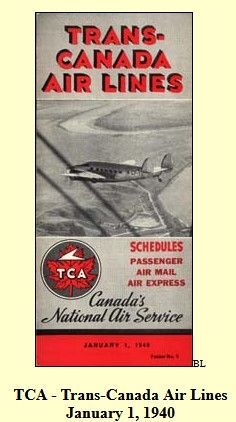 Moncton Milestone.
Birthday cakes were the order of the day at Moncton's downtown and airport offices on February 15, 1980 when employees marked the 40th anniversary of scheduled passenger service between Moncton and Montreal.
The events were reminders of that date in 1940 when Captain J.D. Storie carried a full load of ten passengers on a Lockheed 14H-2 from Moncton's Lakeburn airfield to St. Hubert airport.
Flight 24 with Captain Walt at the controls had landed at Moncton earlier in the day, marking the beginning of the eastbound service. This timetable issued January 1940 has this information regarding flight 24.
---
The little Lockheed's described then by the Moncton Daily Times as "huge trans-continental airliners" have been progressively replaced by bigger and faster aircraft.
Lakeburn airport is now Moncton Romeo-LeBlanc International airport.
During the 1940's, civilian air services expanded and became available serving Montreal, Halifax, Charlottetown, Sydney, Saint John, Fredericton and Newfoundland.
The hangar of Trans-Canada Air Lines (later Air Canada), became the location for the first air terminal. In 1952, a larger hangar was converted into a modern air terminal but it was very shortly thereafter destroyed by fire. In 1953, a replacement air terminal was constructed.
---
Montreal Saint-Hubert Longueuil Airport (YHU).
In operation since 1928, it was Montreal's first and only airport until the construction of Montréal / Dorval International Airport (now Montréal–Pierre Elliott Trudeau International Airport).
On 1 August 1930, the R100 airship arrived after what was possibly the first non-stop passenger carrying powered flight across the North Atlantic to land in Canada.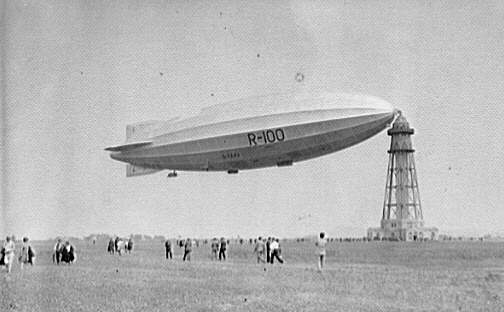 ---
In the late 1930's the airport was used by Canadian Associated Aircraft to build the Handley Page Hampden.
Today, Pascan Aviation founded in 1999 operates scheduled flights within Quebec and Labrador as well as charter services, a fixed-base operator (FBO) at the airport.
Additional source: Wikipedia.com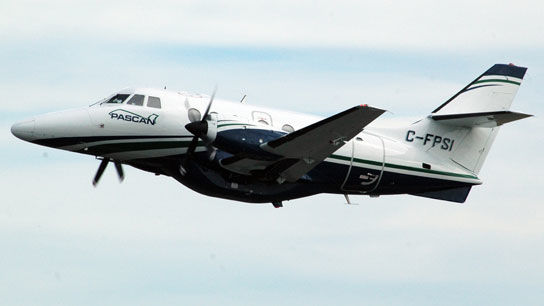 ---
Wizz Air Sneaks A320 Out Of Ukraine
Hungarian budget carrier Wizz Air has repatriated one of four A320s stranded in Ukraine in what looks like an off-the-books dash to Poland.
The airline has confirmed the flight, which operated from Lviv, about 40 miles from the Polish border to Katowice, about 200 miles inside Poland, but offered few details on how they pulled it off.
"Wizz Air confirms that, following an in-depth risk assessment and thorough preparation, its one aircraft based in Lviv departed from Danylo Halytskyi International Airport and successfully landed in Katowice on September 13, 2022".
Based on tracking data from FlightRadar24, it appears the plane took off in the late afternoon with the transponder off and climbed to 10,000 feet before hitting the border and lighting everything up for the balance of the trip. The plane was based in Lviv before Russia invaded Ukraine on February 24 and had been trapped there ever since because Ukraine has closed its airspace to most civilian flights.
Wizz has three more A320's grounded in Kyiv but that's 500 miles from Poland. The airline has said in the past that it intends to fly those planes out too but didn't comment on how it will do so.
Source: www.AVWeb.com