On Friday September 23, 2022, the BC Aviation Museum (BCAM), North Saanich, British Columbia received a donation of a Convair 580, a two-engine propeller aircraft.
Originally built in 1956 as a CV440 and delivered to Sabena. In 1968 the aircraft was sold to Frontier Airlines who fitted the turboprop engines and designated it CV580.
In 1988 the aircraft was sold to Sierra Pacific Airlines which operated it for 15 years before it was exported to Canada having being sold to Conair and converted for firefighting.
The aircraft will be on static display at the museum.
Source: Times Colonist
---
Rolls-Royce Quits Boom Supersonic Airliner Engine Race

A promising partnership between Boom and Rolls-Royce has come to an abrupt halt, leaving Boom to secure a new engine OEM to join the project.
In June 2020, Rolls-Royce and Boom announced they would collaborate to advance engine studies for the supersonic Overture aircraft. This week, news emerged that Rolls-Royce has left the building, declaring that supersonic aviation is not its priority.
Full story at: SimpleFlying.com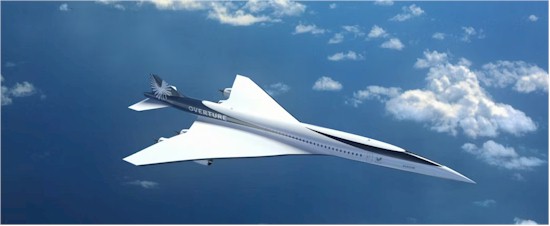 ---
De Havilland Aircraft of Canada Ltd. has announced plans to build a new aircraft manufacturing plant east of Calgary that could eventually employ up to 1,500 people.
The company says the facility, dubbed De Havilland Field, is to be located in Wheatland County between the communities of Chestermere and Strathmore.
De Havilland says it has acquired about 600 hectares of land in the area. It says construction could begin as early as next year, with its first buildings operational by 2025 though the project's full buildout could take years.
Source: MSN.com
---
Canada Jetlines, latest airline to enter the crowded field, lands first flight.
The next airline hoping to pose a threat to the country's Air Canada-WestJet duopoly has landed its inaugural flight.
Canada Jetlines' first flight departed out of Toronto Pearson International Airport Thursday morning September 22, 2022 and arrived in Calgary International Airport to speeches and a ribbon cutting ceremony.
The new start up airline, headquartered in Mississauga, Ontario, is offering service between Toronto's Pearson International Airport and Calgary International Airport twice weekly.
Canada Jetlines bills itself as an "all-Canadian, value-focused leisure carrier."
While Toronto-Calgary is its only scheduled route right now, the company's chief commercial officer, Duncan Bureau, said the airline plans to service the leisure market both domestically and trans border with flights to the Caribbean and the Americas.
The airline currently has one Airbus A320 and a second to join in December, with plans to expand the fleet to 15 Airbus A320's by 2025 at a rate of five aircraft per year, said Bureau.
Canada Jetlines is the country's newest, but not first, airline to emerge in the wake of the pandemic.
Edmonton-based Flair Airlines has been aggressively expanding in the last year and a half, and now serves 36 airports with 85 routes and a fleet of 18 aircraft.
Calgary-based Lynx Air, formerly known as Enerjet, launched last spring and said at the time it hoped to operate nearly 90 flights a week on nine routes by June, all within Canada.
Source: www.thestar.com/business