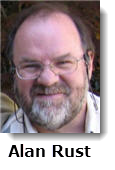 Recovery of a Lancaster Bomber (1960)
(Submitted by: Anthony Walsh)
Below are recently released photos (from Bomber Command Museum of Canada – Nanton) of rare colour photos of the 1960 tow/move of a Lancaster FM159 being relocated over 28 km across the Alberta flat lands (actually not so flat), including the Little Bow River and a railway track embankment in its final journey from an old airfield to Nanton, AB. It was moved just before it was going to be scrapped! Up to now we've only seen a few fuzzy B&W photos of this unique event.
If you click on the image below, it will take you to a slideshow with all the images. For a very detailed article regarding this Lancaster and others please follow this link.

To download the slideshow as a PDF (to send or print) then please click here.